SweetThingsbyLeoh Christmas prize draw Featured shop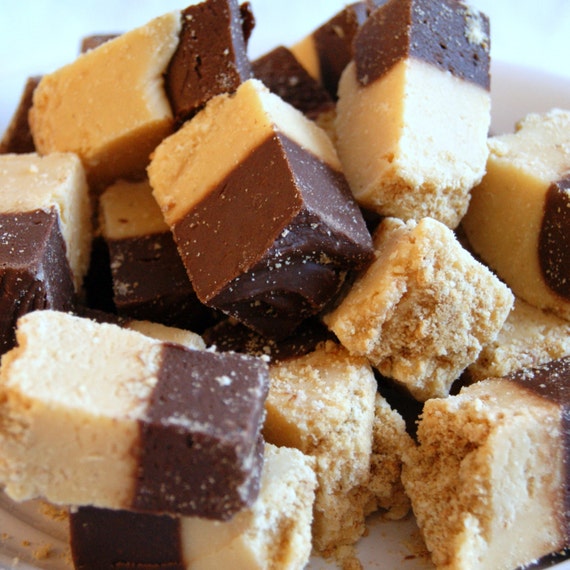 Here is our next instalment of our Christmas Prize draw shop Features. Please show your support for Leoh Hillman the owner of SweetThingsbyLeoh, who has generously donated the following prizes: 2 winners will receive £5 to spend in store and all entrants will receive 10% off any purchase

.

.

The prize draw takes place on the 16th December 2013.

SweetThingsbyLeoh makes
homemade traditional sweets such as fudge, vegan Fudge marshmallows, jams, jellies, hot chocolate, wedding & party favours.
SweetThingsbyLeoh also now offers a few Vegan friendly Fudge varieties and intends to continue developing further vegan friendly fudge flavours. The Vegan fudge is also Gluten and wheat free!
All my treats are made in small batches to ensure you will always receive my treats as fresh as possible,
Leoh the owner of SweetThingsbyLeoh tries where possible to use the freshest of ingredients, using a lot of the fruit grown in her own garden or allotment. This results in fabulous flavours and fantastic quality treats for you and your friends & Family.
Once you have tried her traditional homemade sweets you won't want to buy them from your local supermarket any more!
More about Leoh
SweetThingsbyLeoh was born out of my love of making homemade fudge and other sweets.
I always enjoyed baking cakes and making treats and so when my mum bought back a pile of old fashioned women's magazines from the charity shop when I was 12 years old I could not wait to try out a vanilla fudge recipe that I found within. Armed with an old battered saucepan and a wooden spoon I set about making the fudge. After three failed attempts and a big gooey mess, I finally had success and I can tell you I was not disappointed! I enjoyed making this fudge for a while but as a teenager generally does I found I had better things to do with my time and so my baking days where finished for some while. Years later having already left home and raising a family of three children I decided to make some fudge again and so went to see if I could borrow the recipe from my mum. Unfortunately she no longer had the recipe. I set about trying various other fudge recipes never being happy with the results, so I decided to try to develop my own. This turned out over time to be very rewarding as I found after a few tweaks here and there that I had made a delicious Vanilla fudge recipe that I can truly call my own! This recipe is now the basis of most of my other recipes adding, removing, and tweaking here and there when developing one of my new fudge flavours.
Apart from my fudge, I also enjoy making other sweets such as marshmallow, cakes, biscuits, jams, and jellies.
I try where possible to use only the freshest and highest quality ingredients, adding only natural colours or flavours.
When making my jams and jellies, if I can grow the fruit myself then that what I use to make it.
Currently I grow, strawberries, blueberries, blackcurrants, apples, gooseberries and rhubarb all of which I make into jams and jellies.
I was inspired to start up my Etsy shop after encouragement from friends and family and a few successful stalls at my children's school, and local church fares.
The idea of earning a living doing something that I love is very appealing to me and I am very proud to be able to offer my customers my very own original recipes!
I hope you will enjoy eating my sweets and treats as much as I enjoy making them
SweetThingsbyLeoh

Ships worldwide from Havant, Hampshire, England, UK
Etsy Shop
Folksy Shop
Facebook
Twitter
Pinterest