AmethystLilyDesigns Christmas prize draw Featured shop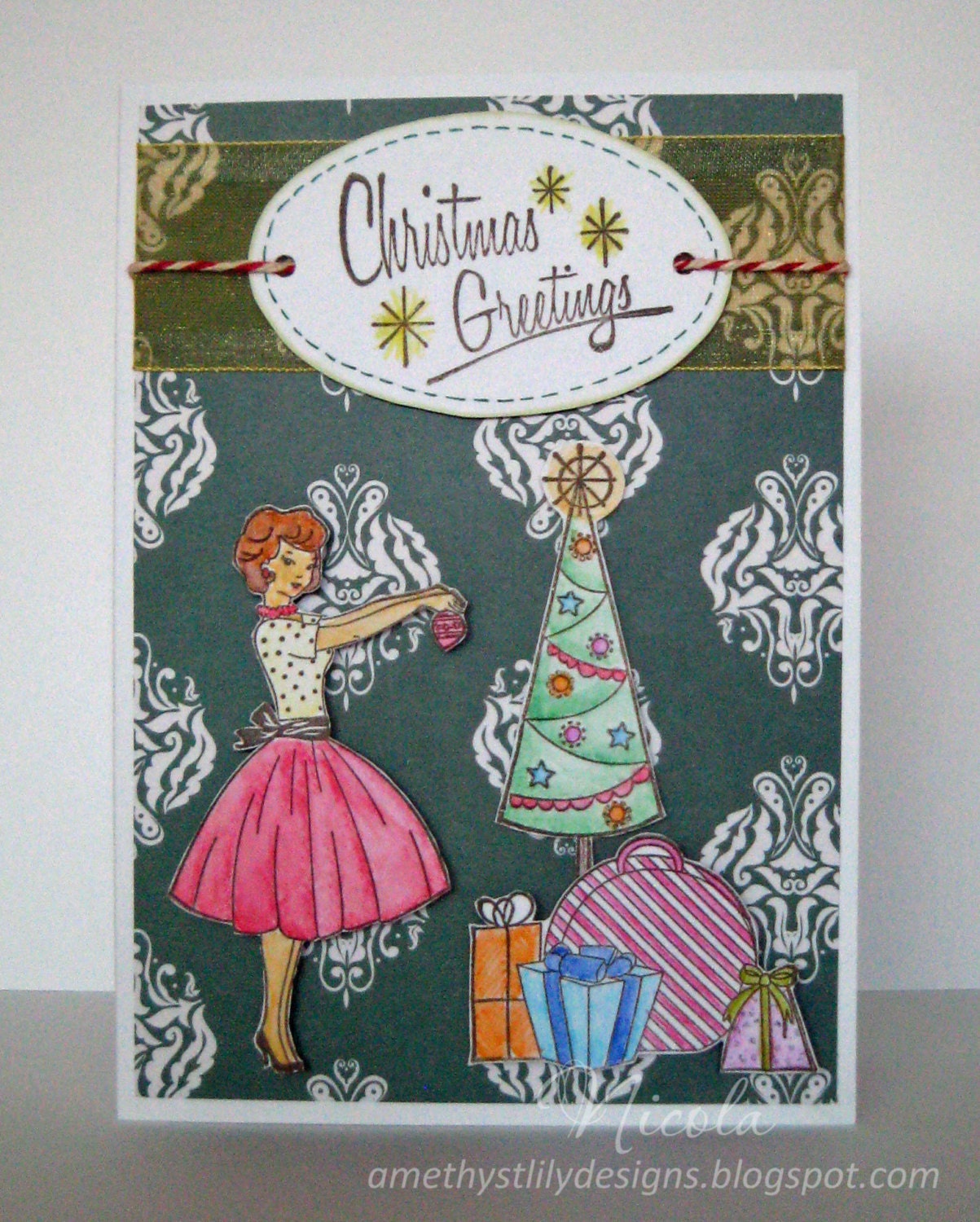 Here is our next instalment of our Christmas Prize draw shop Features. Please show your support for Nicola Gold the owner of AmethystLilyDesigns, who has generously donated the following prizes: 5 winners will a receive 20% off coupon to spend in store

.

.

The prize draw takes place on the 16th December 2013.
Nicola designs and hand-crafts all the cards she offers in her shop and is the only shop on etsy selling tea-light gift cards!
AmethystLilyDesigns caters for all
ages & occasions - christmas, birthday's, wedding's, anniversary's, engagement's, baby's, congratulations, masculine, feminine, sympathies, Halloween etc.
Custom orders welcomed.
More about Nicola
Expressing love across the miles with paper-craft
I first discovered paper-craft card making around 2003 when I bought a card kit from Lakeland. I started off slowly, learning the techniques and copying the examples given. As time went by my kit grew and I had completely stopped buying cards from shops in favour of making my own personalised cards.
My friends and family loved the personal touch so I decided to make some Christmas cards to sell. I didn't concentrate on selling all through the year though as other things were happening and I eventually moved to London with my then boyfriend and we got married. I started a new office job and continued to sell cards, also taking orders for personalised cards.
By 2010 I had my son, stopped working and my parents had moved to Canada, where my sister had also moved a couple of years before. Sending personalised cards to my family was even more important then as I couldn't see them as often as I wanted.
Mum came back for a visit in late 2012 and bought some cards from me, stating how the shop cards in Canada just weren't as good. That got me thinking and I took all the cards I had with me when we all visited in June 2013. I sold most of them and came back home to my normal routine, being a mum and making cards.
I started a blog and entering card making competitions, which meant I was making more cards than usual, so I decided I'd like to share my passion with even more people and my shop was born.
AmethystLilyDesigns
Ships worldwide from Wembley, England
Etsy Shop
Blog
Facebook
Twitter
Pinterest