BuzzyFeltz Christmas prize draw Featured shop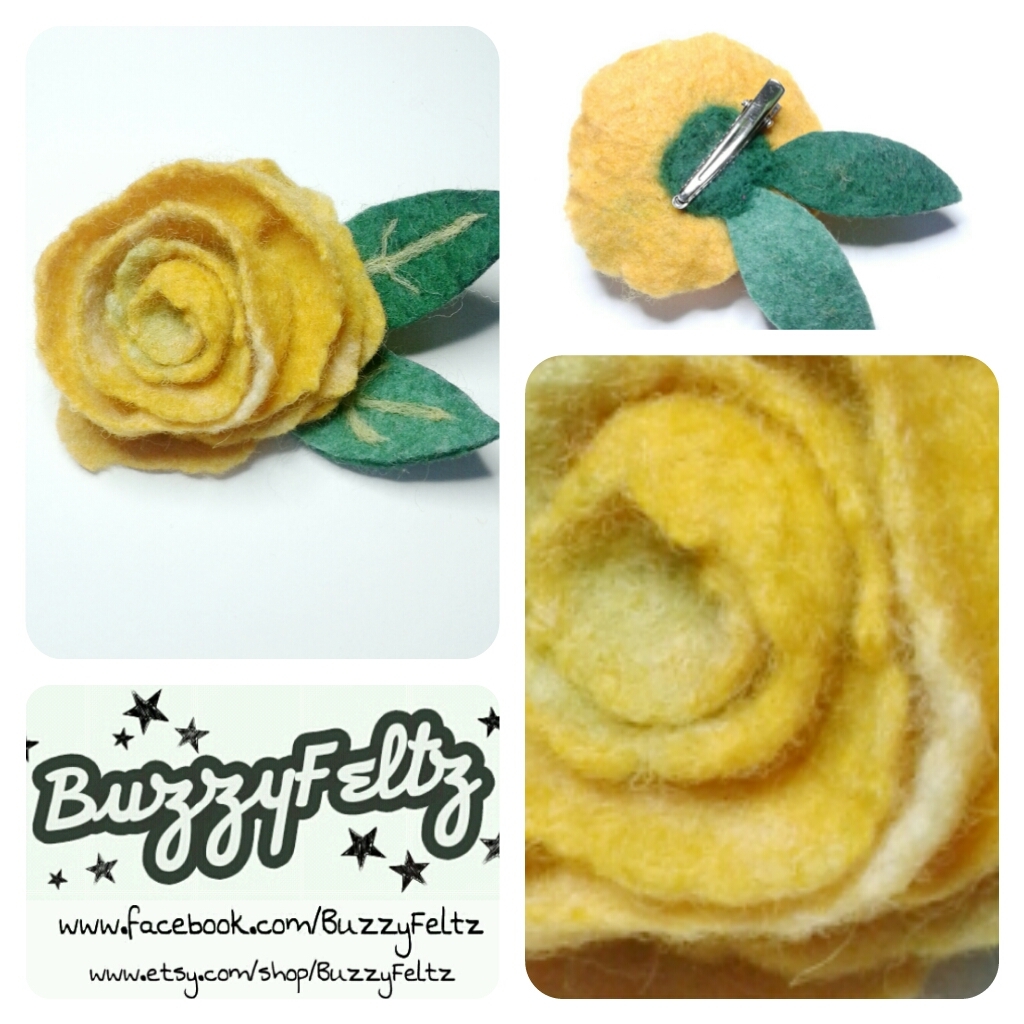 Here is the Seventh instalment of Our Christmas Prize draw shop Features. Please show your support for Gemma Bee the owner of BuzzyFeltz, who has generously donated the prize of
rose brooch/corsage in the winners choice of colour.

.

The prize draw takes place on the 16th December 2013.

BuzzyFeltz creates some wonderful hand-felted gifts such as baby booties, felted bowls, home decor and even jewellery.
More about Gemma
I am a busy mother of two toddlers crow-barring in creative time between playgroups and nap time! I have studied textile design and print but now I make things with felt. Felting has really got me excited and I hope this shows in my work
I have always done creative things but have never settled on one exclusive craft that I truly was passionate about and lacked the confidence to put myself out there. I studied textile design and print at Uni and worked in education for 7 years. I met the man of my dreams and had two beautiful children and this has given me the drive and confidence I needed in my own ability. As how can I raise confident children if I don't believe in myself?
So now I make things with felt and I love it.
I first discovered felting with the Christmas gift of a needle felting kit. finding needle felting a bit slow I got some books on wet felting and fell in love. Felting has really got me excited. Making three dimensional felt is like pottery only the clay is fluffy and colourful. So now I like to combine both wet and needle felting to make my products.
I work from home while juggling a busy family life. I love the garden and growing our own veg. I really hope to make a go of this so please follow my progress on my facebook page as I grow my business and learn more about the craft.
BuzzyFeltz
Ships worldwide from Leicester, England, UK
Etsy Shop
Facebook
Twitter
Pinterest