SilverbirdDesignsUK Christmas prize draw Featured shop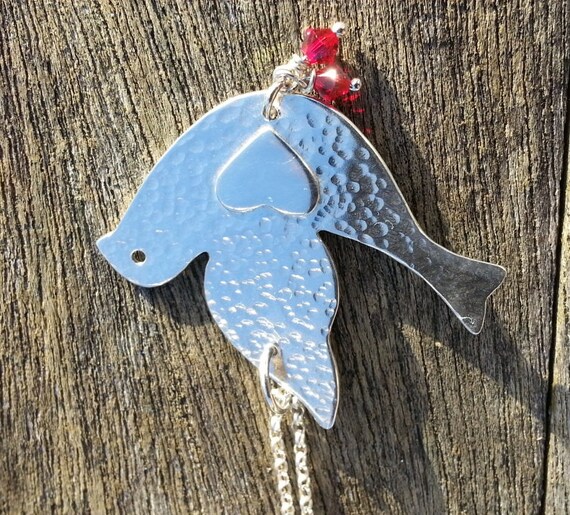 Here is our next instalment of our Christmas Prize draw shop Features. Please show your support for Carolyn Ford the owner of SilverbirdDesignsUK, who has generously donated the following prize: A Sterling Silver flower pendant with Sterling Silver chain

.

.

The prize draw takes place on the 16th December 2013.
SilverbirdDesignsUK creates
jewellery using a variety of materials, including sterling silver, semi-precious cabochons and Swarovski elements. Carolyn also loves to make copper pieces and likes to incorporate gemstone, glass or her own resin cabochons in their designs.
More about Carolyn
Handcrafted Jewellery by Carolyn Ford
Since beginning to handcraft sterling silver jewellery back in 2009, I've been meaning to set up "Silverbird Designs" (named after my first design).

My background has always been art…..I have a degree in Graphic Design and Illustration and have worked for over 15 years in the design industry. Even when studying, I had a craft stall at the local market.

I use traditional silversmithing techniques for my jewellery. Every piece is lovingly sketched, cut, filed, sanded, textured, soldered and polished by hand.

I like to create simple yet eye catching designs that can be worn for that special occasion or for everyday wear.

Thanks for looking!
SilverbirdDesignsUK

Ships only to the UK from Southampton, England
Etsy Shop
Facebook
Twitter
Pinterest